My art form is my jewellery, one-of-a-kind pieces, and wearable sculptures
My art form is my jewellery, one-of-a-kind pieces, and wearable sculptures
My art form is my jewelry, one-of-a-kind pieces and wearable sculptures
I managed two important luxury boutiques in Pisa for about 20 years. On an ordinary day I met Giuliana, an eclectic and fascinating artist. So I decided to leave my job to follow her project and my passions. 
Nel 2019 nasce, infine, Chiara Voliani Gioielli Scultura.
Material, luminous, light: I create my jewels following the sculpture technique and they belong to the world of art. I model the resin letting nature inspire me, guided by the stones. They are sculptures to wear, to fall in love with. 
Artistic creations whose form is manifested in jewels.
I like establishing a special relationship with the boutiques where I display my jewels: they are realities close to me, with my same values and inspirations. 
Participation is only by appointment. Here is a list of upcoming scheduled events: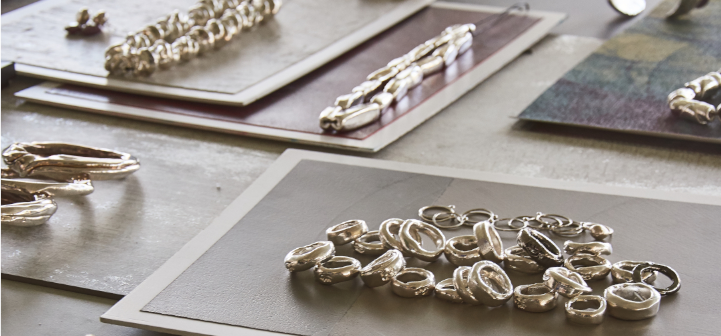 Corso Palestro ang, Via Fratelli Porcellaga, 31, 25122 Brescia
Exhibition by invitation and appointment
Azzurra e le sue meraviglie - Lomagna
Via Milano 6, Lomagna
Exhibition by invitation and appointment
Via Francesco Ballarini, 5 Como
Exhibition by invitation and appointment
Viale della Rocca 2/d, Scandiano
Exhibition by appointment
Boutique San Domenico - Chieri
Via Vittorio Emanuele II 48, Chieri
Exhibition by invitation and appointment
Anteprima Beauty Relax - Trieste
Via Santa Caterina da Siena, 9 Trieste
Exhibition by invitation and appointment
Corso Italia 10, Trieste
Exhibition by invitation and appointment
San Michele Arcangelo - San Vito al Tagliamento
Via Guglielmo Marconi 33, San Vito al Tagliamento
Exhibition by invitation and appointment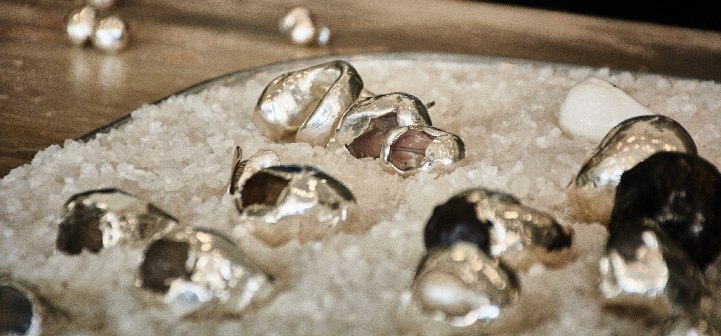 Via Cavour 12,Parma
Exhibition by invitation and appointment
Via Agostino Fossati 5,
Exhibition by invitation and appointment
Lofficina Olfattiva Kosmetica - Cesena
Via Fantaguzzi 34, Cesena
Exhibition by invitation and appointment

É uscita ieri l'intervista dedicata a me e ad i
Read

É uscita ieri l'intervista dedicata a me e ad i
Read
Sono molto felice di annunciare un nuovo articolo dedicato a
Read